Mike's Restaurant and Mike's Pool Bar
Mike's Restuarant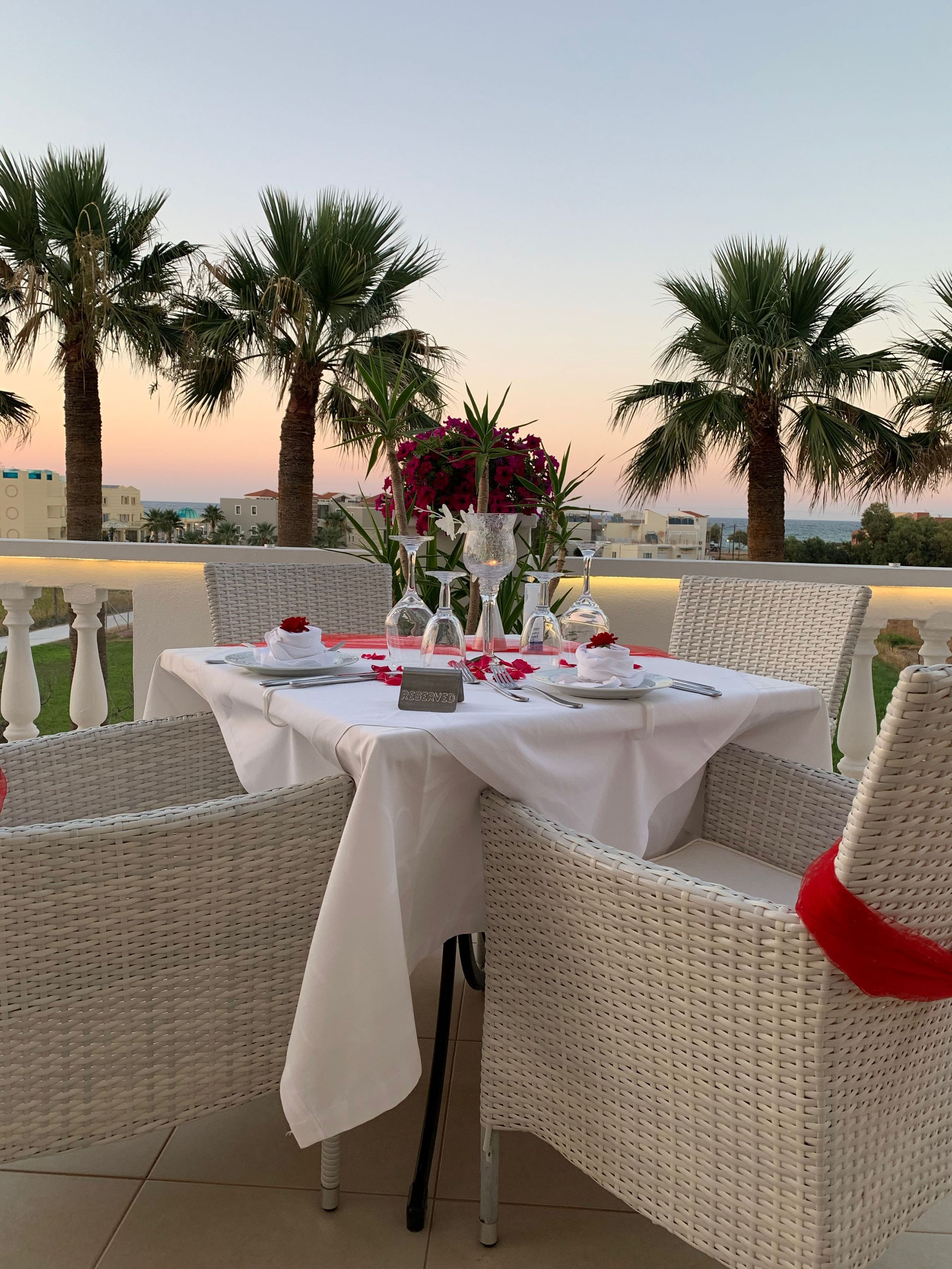 Mike Hotel and Apartments provides Buffet Breakfast, Lunch and Dinner at the Restaurant and located in the upper Hotel Building. This restaurant is open to all guests and has ample indoor and outdoor terrace seating which enjoys wonderful Sea Views.
Buffet Breakfast includes bread, cookies, homemade marmalades, jams, honey, Greek yogurt, milk, cereals, boiled eggs, ham, cheese, coffee, tea, hot chocolate, apple and orange juice, and other seasonal goodies.
We also provide the optional breakfast from our a la carte menu such as a fine selection of eggs and bacon, continental breakfast, Greek yogurt etc.
For Lunch and Dinner,  the restaurant offers traditional Cretan and Greek dishes (a la carte) where many of the Ingredients are Organically Home Grown at the 150 meter stretch of cultivated land which separates the Hotel building from the lower Studios Apartments building. To mention a few of these - Tomatoes, Cucumber, Zucchini, Peppers, Aubergines/eggplants, Potatoes, Watermelon, Parsley, Basil etc. Extra Virgin Organic Olive Oil, Tsikoudia - Raki, and the House Wine are all from the owner's farms.
The a la carte menu at the Restaurant includes Traditional Cretan Dishes (Casserole and Oven), Meat and Poultry dishes, Spaghetti's, Home-made Pizza's, Omelets, Children's Dishes, Salads, and Desserts.
Special Dishes of the Day Vary, Please do ask while Staying With Us.